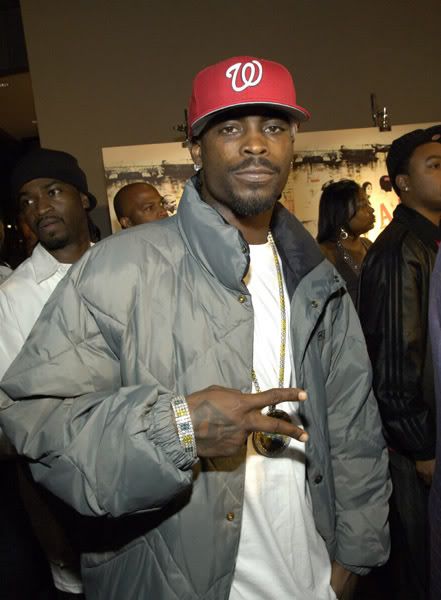 (Michael Vick in a Nats hat, circa 2007? Photo via here.)
In the spirit of the Clinton Portis Phillies cap brouhaha last week, and the ensuing Redskins-Eagles Monday Night Football disaster (which was dominated by Michael Vick), we humbly present the above photo of Michael Vick in a Nationals cap, circa 2007?
Moving on...
Bill Ladson of MLB.com reports that the Nationals "have interest" in Marlins second baseman Dan Uggla -- which makes perfect sense, because Mike Rizzo keeps talking up the importance of fielding a better defensive team going forward, and Dan Uggla has a reputation as a poor defender.
Befriend the Nationals Enquirer on Facebook. Follow us on Twitter.